Welcome to 'Qwait Metals' Design makers of unique Metal & Steel works. All our metal and steel works are unique and exquisitely hand finished. Each piece is cut, shaped, welded, and colored or textured to bring it to "life". We pride ourselves in the quality of our work and the craftsmanship in our design.

We "Qwait Metals", a division of AMASCO GROUP of companies has witnessed a splendiferous growth since its inception in the year 2005 and have completed various prestigious projects in Kuwait like the Kuwait University Project at Shadadiya, Khaldiya University Project, Shuwaikh University Campus Project, A7 Pumping Station at Riggae, 321Villas at Saad Al Abdullah Housing Project (NHA Approved) and the Jahra Governorate Building Project. Meanwhile, we are also handling other miscellaneous metal related works in Kuwait under independent management in association with experienced personnel having good experience in this field.

'QWAIT METALS' comprises of qualified welders and fabricators. We will be happy to work with you on all levels including custom design, yours or ours. We design and fabricate various types of industrial and general structural steel works such as Factories, Warehouses, Space frames, all types of steel doors, windows and ventilations for commercial and industrial building such as folded metal steel windows and doors of various dimensions and thickness, steel door panels, Z angle windows and ventilators, Manual and Motorized Gates and rolling shutters etc. Trying new things is always fun for us, and we do take pride in our work. We hope you like our designs and we'd love to do business with you. Most of our customers walk away not only as satisfied customers, but as friends as well.

UTILITY

We aim to fabricate superior quality products to all our clientele. We supply and install various fabricated metal & steel related works. QWAIT METALS can fabricate steel privacy gates, louvered steel fencing, fixtures, mailboxes, spiral and straight staircases, and other miscellaneous metal pieces that are both functional and decorative.. We also undertake Tensile Fabric Shade, PVDF Fabric Shade, etc.. The scope of work always varies but usually consists of all types of steel staircases, metal fences, railings, roof access ladders, doorframes, window guards, etc. The quality and craftsmanship exhibited in each piece is truly stunning.

QWAIT METALS team offers extensive expertise in steel fabrication in the commercial, industrial, and heavy industrial sectors and all our creations ranging from breathtaking staircases to meticulously detailed metal fences and gates has enhanced the beauty and property value of many commercial buildings and private residences. Our services include budget pricing, procurement, scheduling, and planning advice to ensure that your project is built efficiently and to your complete satisfaction.QWAIT METALS also supplies many items, which are integral to a building support structure such as steel lintels, soffit supports, roof top unit frames and light structural steel members.

INFRASTRUCTURE

Our state-of-the-art infrastructure is backed with the technologically advanced tools and machineries that have enabled us in meeting the ever growing needs of the market. Our infrastructure is a backbone of our company. Our entire operations comprise adequate raw material storage, work product storage, loading and dispatch facilities. We have got all the modern and sophisticated machines in our workshop & wide distribution network which enables us to undertake timely execution of our orders. We also have well equipped warehouse facility that makes sure that even bulk orders are delivered within the stipulated time frame.

We make use of AutoCAD software; we are able to supply the design document quickly and accurately. We are able to detail the metal supply in house in our premises that saves money and most importantly our time. We maintain hygienic and clean working environment for our workforce so that the ambiance of their surroundings encourages them to work with more concentration. Our infrastructure is an indispensable part of our organization and therefore we make sure that we update our infrastructure set up at regular intervals. At QWAIT METALS, our work force is highly skilled and is also trained in-house on the job on an ongoing basis. Our expert professionals keep themselves abreast to the latest technologies in the market and work in close cooperation with the clients to meet their exact requirements.

FABRICATION

QWAIT METALS offers wide-ranging fabrication capability to meet the custom requirements of virtually any project. The process starts with our skilled draftsmen who have a true "feel-for-steel". They understand both its limitations and potential. The next step in the process happens at our production facilities. We offer broad job-to-job flexibility and the ability to create, produce and deliver components to specification on time and within budget parameters. We combine our latest technologies and hard work for wide array of fabrication task.

QUALITY POLICY

We are devoted to offer our clients with the superior quality products and therefore we work in the direction to enhance the quality of our products. We ensure that the products we fabricate, supply & install are completely functional; if the product is having even a minute defect then we reject it. Great care is taken in fitting to close tolerances and dimensions to create symmetry that is pleasing to the eye. Quality is not only a catchword for us, it is the benchmark and goal of our efforts. Quality, thereby refers to products, performances and service. Quality is also the basis for trusting a company and their products, we will therefore continue to try to offer you the optimum with all of our products. Our commitment to safety and a recognized quality program provide one of the strongest assurances of production/service quality available to our customers.

MANPOWER

In spite of a very strong stock base we always believe our manpower as a biggest asset. Geared with modern technology, we are also backed by technically skilled work-force and experienced professionals to execute the prestigious projects entrusted to us. We also employ a capable design team of qualified Production engineer, Production Supervisor, Draftsman, Estimator and Site engineers who can design products in accordance with all internationally recognized standards, specifications and codes.

To meet the expectations of our customers, we design, develop and fabricate the most challenging designs. We provide a one-stop solution for our customers with professional service and technical support, both at the design stage and during installation. Engaged in the stainless steel fabrication, we are scrupulous about the quality and we endeavor to gain maximum customer satisfaction.

SITE ERECTION

QWAIT METALS has the know-how to recruit and supervise skilled and experienced on-site teams. We have furnished and erected the structural steelwork for thousands of buildings.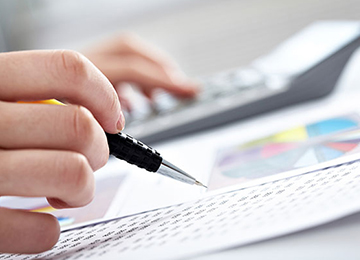 QUALITY ASSURANCE
QWAIT METALS commitment to customer satisfaction and quality includes the implementation of a Quality Management program in accordance with the International Organization for Standardization system level ISO 9001-2008, "Quality Management Systems" We earnestly work towards optimizing our customer's delight by delivering quality products within the stipulated time frame at an economical cost. During various production stages such as machining, assembling, finishing every part of the product is thoroughly inspected & checked by quality assurance department.
All our work is constructed from your ideas or ours. Our commitment to high quality and craftsmanship in metal fabrication results in a complete, finished product that meets and surpasses the high standards in today's construction industry.
We have established ourselves as the prominent supplier of quality metal & steel fabricated products. The repeated orders that we receive from our client's shows that the products we supply and install are of superior quality and the customers are satisfied with our timely services. We handle everything in the metal fabrication realm. QWAIT METALS is in brief a small company with a big reputation for quality. It's the kind of company where family members are on the premises daily to lead a team of craftsmen who take pride in each and every project. Take a look at some of our work, then call or email for a no obligation consultation.Thus, Our inspiration for architectural metalwork comes from centuries of hand forged ironwork. Historic European craftsmen transformed raw bars of iron into breath taking architecture for royalty, protective suits for their knights and tools for the working people. The fluidity, personal nature and mystical properties of historical ironwork are the qualities that we attempt to capture in our works.